Hey Traders,
I will still post some daily and bigger picture analysis on the main part of the blog and Twitter.
I have described 90% of my trading and analysis on Order Flow and Price Action page. I will keep adding examples and particular setups as they develop.
Twitter @esecfutures will mostly act as an automated price action detection system. Will be building it out to detect events I am interested in.
So far Twitter feed includes the following:
ES and NQ futures relative vol pick up. When relative range expands the tweets will be sent out describing the "impulse" bar. Currently on 4min scale. For some night and calm market trading I like to know when action picks up to see if it is in actionable range

ES Price Extensions – Twitter account will tweet when price trades into 2nd st dev of vwap bands.
Loaded ES AMBUSH x VWAP. Ambush or 50×61% retracement zone and vwap are an area for me and many traders.

Loaded – After touching or trading thru 2stdev VWAP bands. Like to see some sort of impulse move before looking for continuation at that combo. Also helps avoid having triggers non stop during the day as market trades in mid x vwap area.

Loaded NQ Ambush x VWAP. In my experience NQ likes deeper retraces than ES. I frequently operate closer to 61% retracement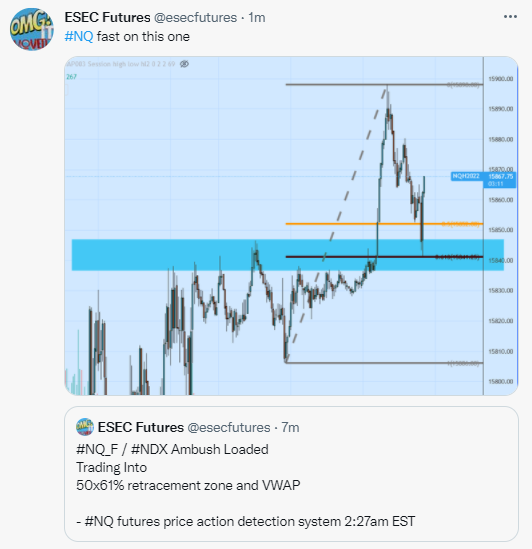 Minutes after adding NQ, it did a great job alerting me to trade at 2:27 am, unlikely I would be staring at the chart at this hour. But thanks to the tweet was able to quickly react to NQ trading into previous multiple time resistance and vwap x ambush.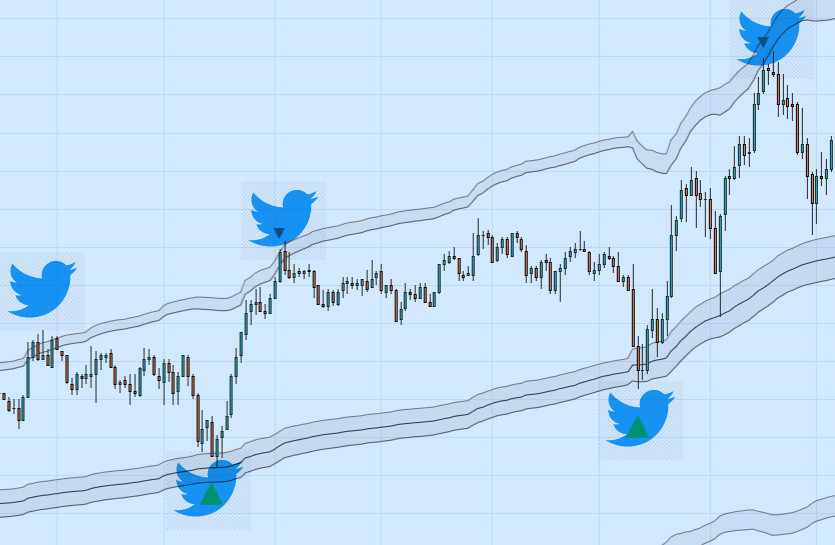 Will keep building on this and make many of my automation alerts and triggers into public twitter space.
Have a great trading year
Vlad
---
Use cases for SP500 futures or ES/MES trading: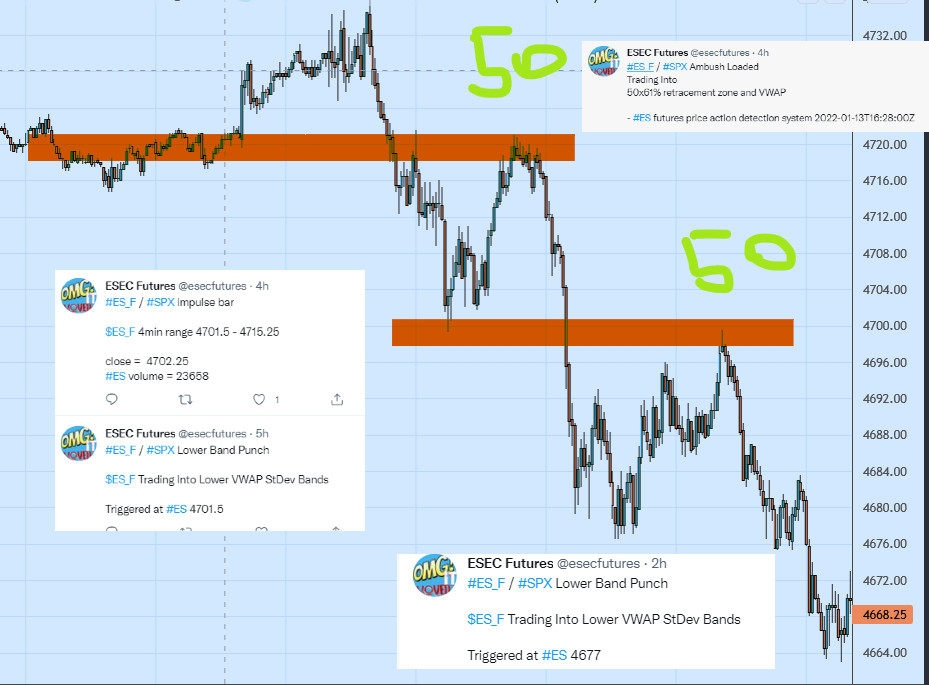 Action start with impulse leg down, overlapping multiple prior legs. There is an increased relative vol candle resulting in an impulse bar tweet.
ES also traders into lower vwap st dev bands (2x) and previous support
Price bounces into previous support and resistance level as well as 50x retracement – tweet triggered. Hindsight Capital rated that the best entry of the day to enter on strong bear day.
Ambush trade results in a nice straight down move. Getting some lower band punches outlined in VWAP trading strategy article. I personally prefer to lighten up or exit position if price spends time in the bands. Better price to re-enter is often available.
Price does a perfect measured AB = CD move into previous swing low and 50% retracement and continues to make new lows.
It wont always work this well. But if I am away from screens I like to be notified when these events take place, to make a trading decicision.