Hey Traders,
posted some live thoughts for crypto trading this weekend on Twitter. Nothing too new in my tool bag, combining multiple concepts for what I consider order flow.
We had some nice order flow and price structure confluences, you can find a brief Twitter summary here:
First, on Saturday we had BTC hovering just below recent support, assuming that support becomes resistance. Got an iceberg that kept refreshing and protecting the previous low, the assumption was to attack the low using stops above the recent range high
just a basic support area with price drooping below the recent support range, possibly enough on it's own to give it a try considering how steady it has been with equities risk off
Here came a little assist from order flow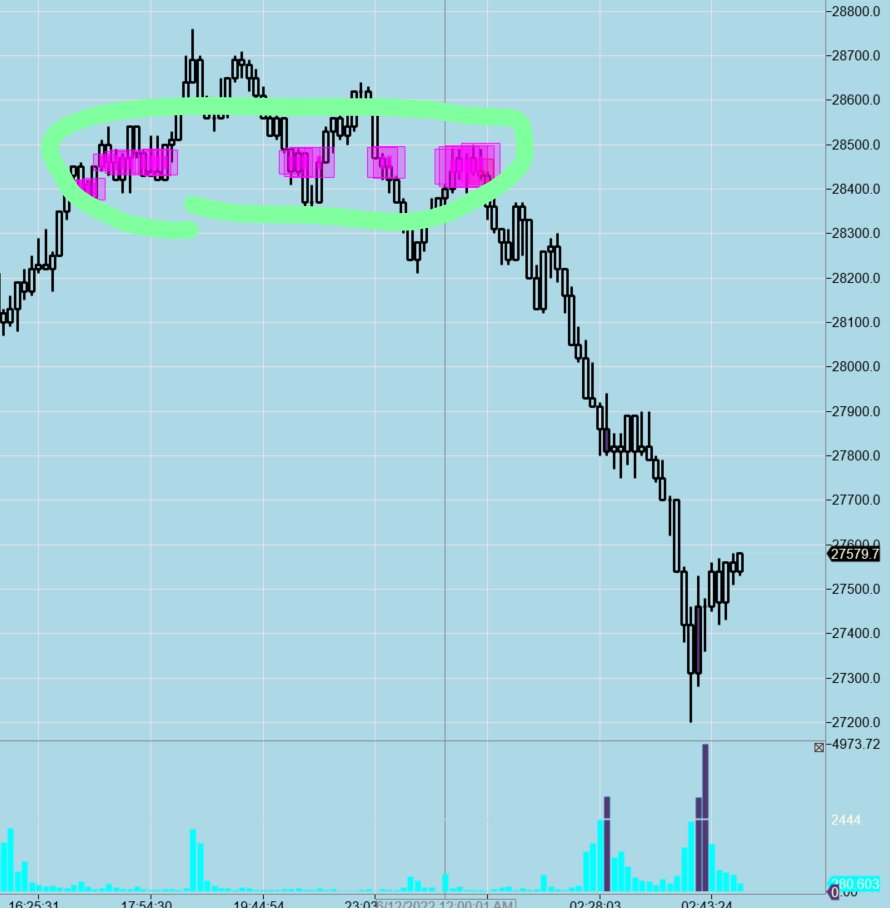 icebergs shut off any buying and it was a nice drop. Also as mentioned in order flow events, I pay attention to the combination of order speed and magnitude, as measured in the lower panel. And had covered most of the short down there.
The same opportunity presented itself again after consolidation, the things we are looking for:
Probable cause for a move in a particular direction, this time continuation of a flagging bear move in a downtrend, Impulse moves generally have at least one lower low.
Some sort of order flow event like resting liquidity, icebergs, order blasts to give hints of when price might move and help define risk
If move successful look where to exit as we know that significant order flow events can lead to reversals or at least stalls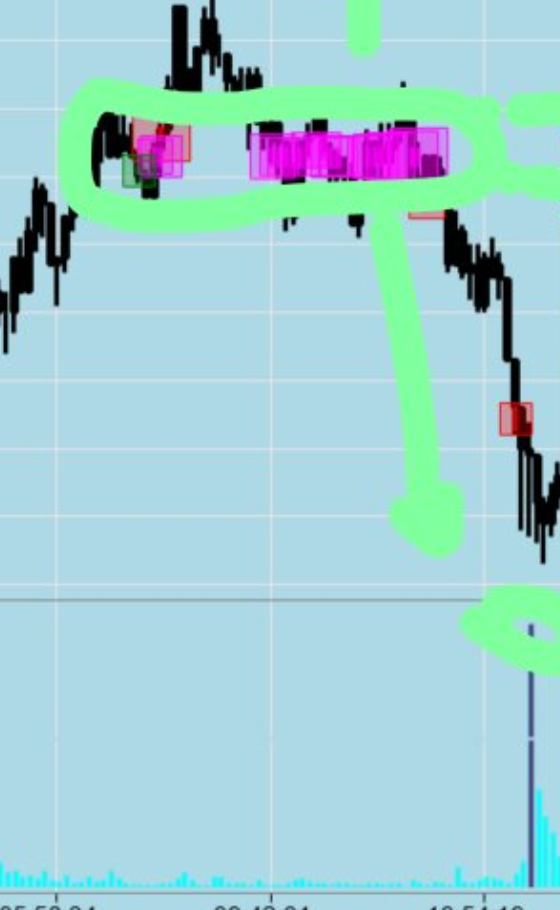 We got it again, this time result was rather different, order flow event and a very fast reversal over the iceberg. Casuing me to make the following guess, which was just a high delta to high delta area trade.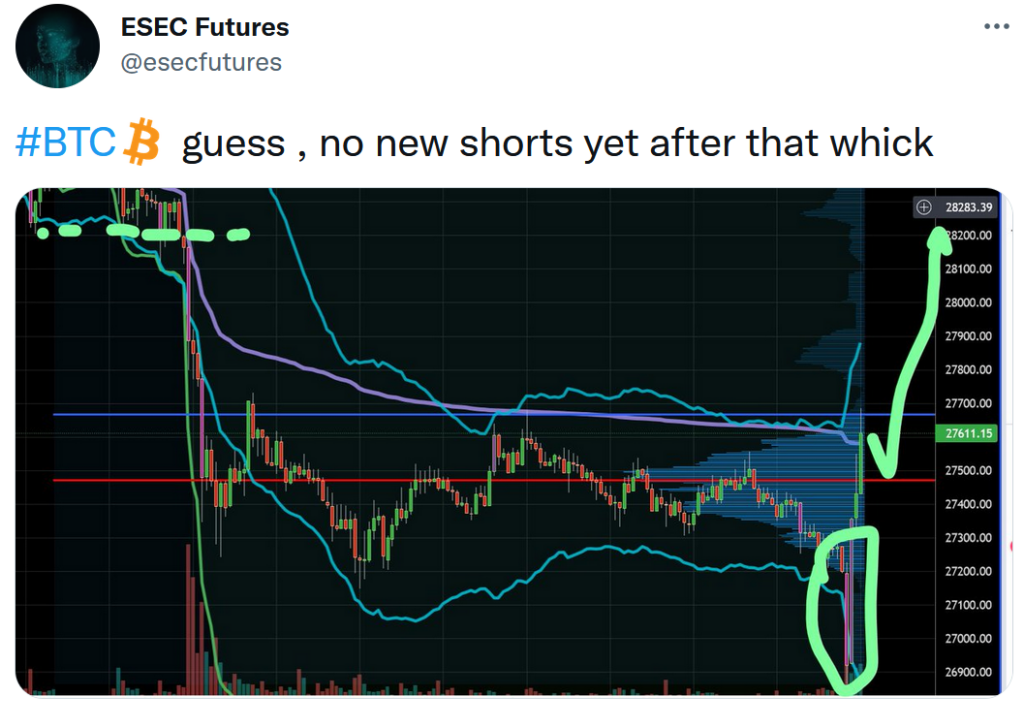 The sellers of lower ICE (1) were stuck, VERY quick rejection wick.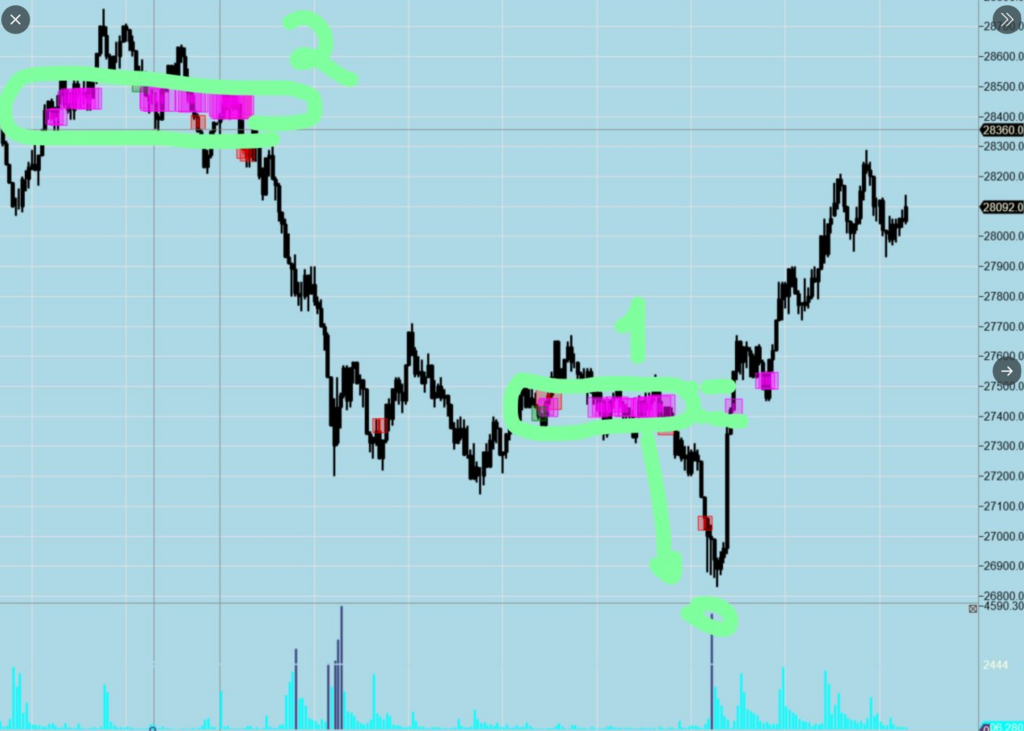 And then to solidify the idea, you can see the little hook to backtest into 1 is now met with support from shorts scrambling to cover… off to previous HVN/Congestion area it went.
and now as I am typing up this blog, the price has returned to 1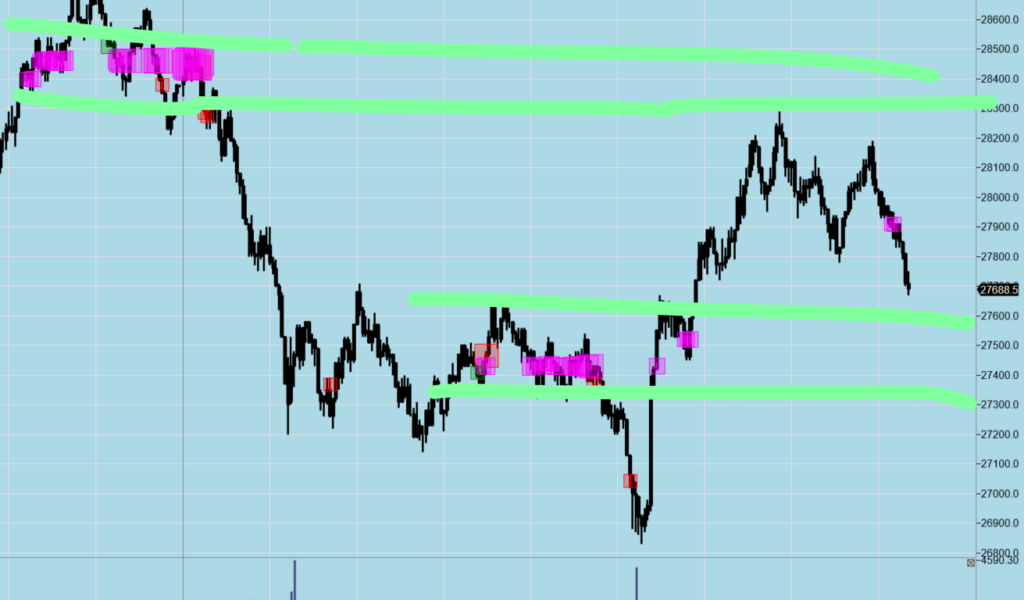 Most of the things I tweet in relation to markets have to do with these type of events, but sometimes when I get questions I combine them into multiple concept order flow post by explaining what goes on in my mind and how concepts are combined.
Hope it helps
Vlad