Euro resting liquidity chart is usually very noisy in the futures. Futures volume accounts for rather low percentage of all Euros traded worldwide. Order flow is not as good in this product.
I prefer to look for larger layers of laying liquidity that are posted away from the market and persist for longer amount of time. Those are the ones I am most interested in.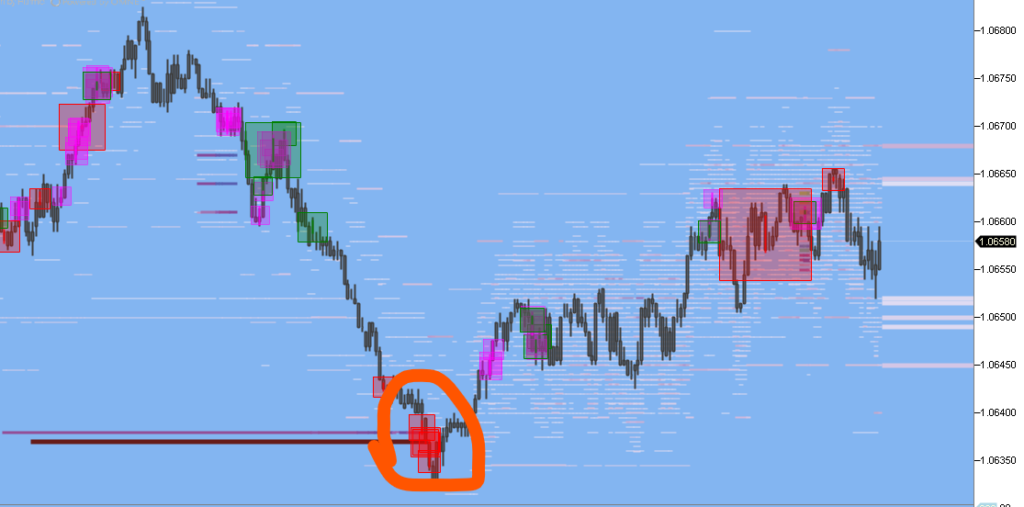 Today's Bookmap and ATAS order flow software had 1.0637 area have some resting orders posted. AFter attempt to lift and failure to lift at 1.067, prices collided with the resting liquidity and held for the rest of the day after trading above/overtake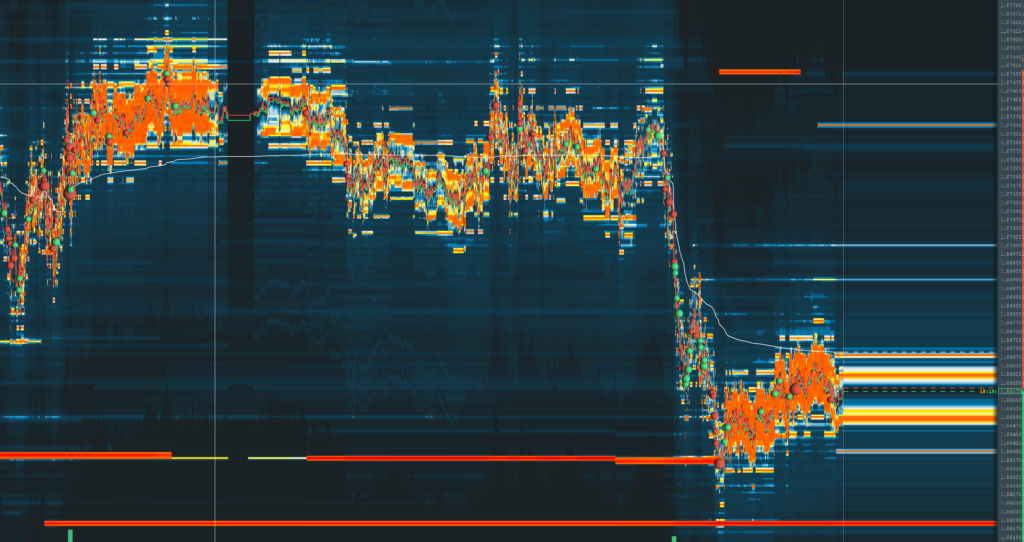 First Chart is a lot cleaner and can be further cleaned up if you are not interested in block and delta activity.
Trade well
Vlad