Hey Traders,
seeing a lot of traffic and interest in funded trader deals from February. Fortunately, there's no better time to try to get a funded trader account than now. Many options are available from under $50 in fees to well over 50k in drawdown.
Bulenox 65% off deal
Bulenox is a relatively new trader funding company, quick breakdown:
Futures Program
10 days to funding
Keep first 10k of profits
EOD drawdown offers the best value in the industry at 65% off
Live Trailing drawdown accounts are also available
Multiple accounts allowed, up to 11 per trader
How to take advantage of BuleNox Funded Trader Deal:
Go to : Bulenox Sale
Use codes depending on your selected account:
OPT25K – 65% off all 25K
OPT50k – 65% off all 50K
OPT100K – 65% off all 100K
Career Path Program Discounts
These programs allow traders to grow with the company by unlocking various milestones in the evaluation and funded trader environments:
Savius 20% OFF Deal and Refundable Fee Offer
Savius – prop firm that has been operating from Chicago a while back now has offices across Europe. They now have programs to fund both futures and forex traders. (Site primary language setting is Italian, find the English flag near the top menu to switch to English)
Final phase of the Savius program looks pretty appealing, AFAIK, only place with salary offering via traditional evaluation model.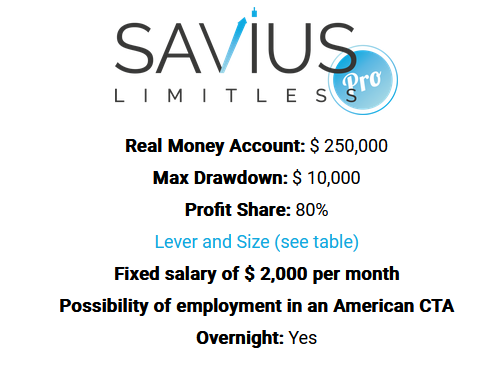 Savius Funded Trader Program highlights:
Futures and Forex are available
Smallest profit target per available drawdown in funded trader space in Limitless Pro accounts
Start earnings salary on top of profits as you grow with the firm
Refundable fee on Pro accounts
How to take advantage of Savius 20% off deal:
Go to: Savius Trader Funding (switch to English if you don't prefer Italian)
Select Futures or Forex Account Types
Select Limitless or Pro Account Type
For Pro accounts use discount code: onlineproptrading50 to save 50 Euro on the evaluation fee
For Limitless Pro accounts use discount code: onlineproptrading100 to save 20% of 100 Euro on the refundable evaluation fee
Earn2Trader Career Path 40% Off
Get started for $90 in a trader career path with Earn 2 Trade, home of the Gauntlet mini.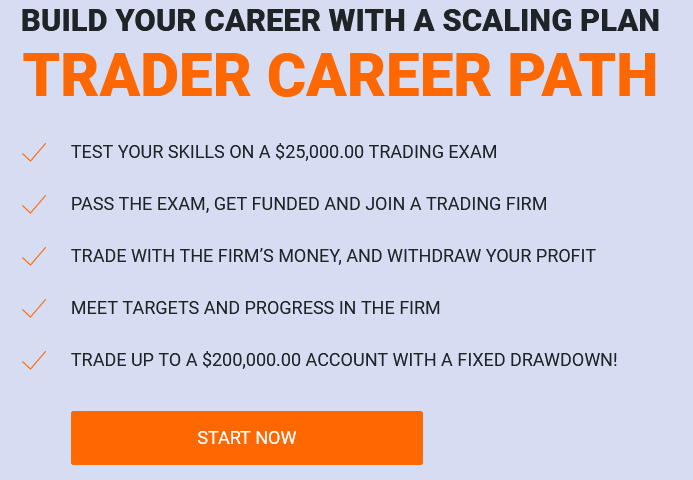 To take advantage of the deal simply go to Earn 2 Trader Career Path, the discount should be auto applied. If not, code will pop up in the right corner chat to get the career path program for $90
Best Funded Trader Programs by niche
Programs below are a leader in their space, value is great at regular price:
True Forex Funds – best overall program. No minimum time requirement, refundable fee, best spreads in the niche, scale account for good performance, best crypto 7 days a w week in funded space.
The Funded Trader – deep drawdown – 12% static drawdown available up to $48,000 for a great drawdown to refundable fee ratio. The drawdown is static. Product selection is good
Fidelcrest – Earn up to $50,000 in commissions just for completing trader evaluation
---
There's always going on in the funding space and truly a golden age for traders to find opportunities and participate in trader evaluations at costs lower than platform and data alone.
If you need help finding a program or discount code, drop a comment below.
Trader Well
Vlad