Hey Traders,
this market refuses to pullback for more than few hours with bullish sentiment and various market internals continue to set record highs, all that is rather irrelevand since only price pays and we (traders) have to make the most of intraday opportunities since only price pays.
Firstly, lets take a look at weekly charts: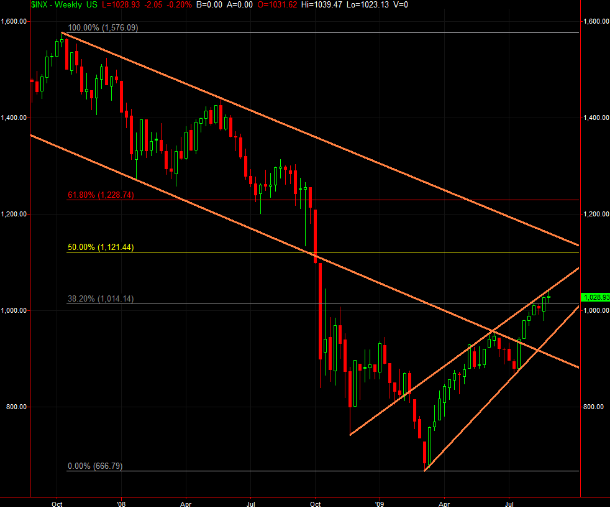 ES weekly has put in a doji near the top of the wedge, suggesting some market indecision last week. This coming up pre-holiday week might be very similar considering it will be last week of summer and pre Labor day weekend week.
Another week of chop would make sense, considering above mentioned factors and similarity of June topping formation so far: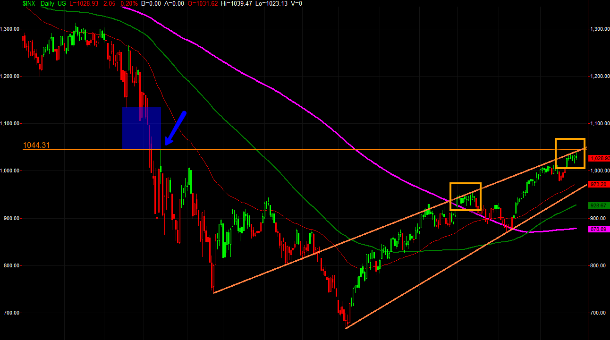 Above the wedge and 1044 swing high (blue arrow) there is a really thin zone going all the way up to 50% retracement of the whole bear market and possibly the top of the channel (weekly chart).
Will be watching these expected support levels for clues: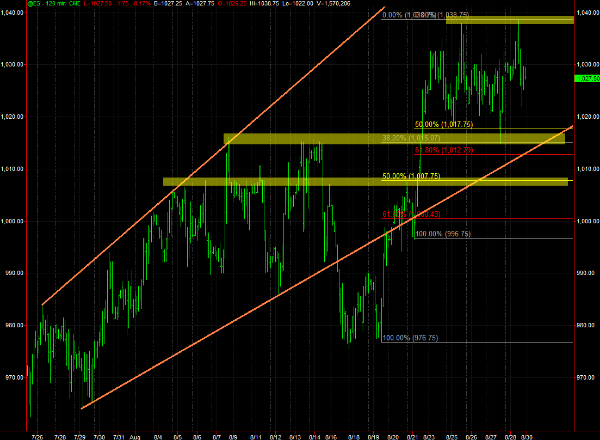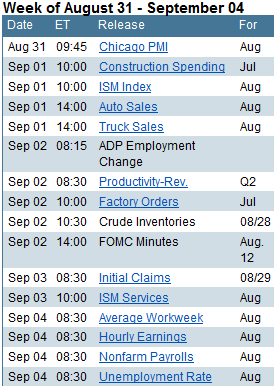 ~1015 – previous breakout area, last week's low and over the next few also supported by a trendline.
~ 1007s – 50% retracement from monthly low
If bears muster up more than 20 pts of downside I will bother posting more levels, for the past little while it has been a waste of time 🙂
This will actually be a rather busy week economic data wise:

Will be posting key intarday levels via twitter @esecfutures and here.
Good luck and good trading to all
Vlad