Hey Traders,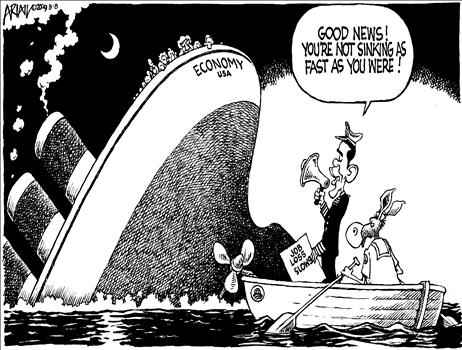 After once-in-a-decade July lift off and continued momentum push through August, capped off by last week's opex shakeout with a push to new highs, markets are now in the ignore zone, where good/bad news, earnings, currency events simply do not matter in the face of momentum and performance chasing funds.
For a month now market sentiment is at multi year highs and internals point to levels not seen in a veyr long time, namely stocks above 200 day moving average:
So now that "recession is over" as im told by CNBS, might as well pass it on:

Lets zoom out several dozen years and see where we are in the big picture: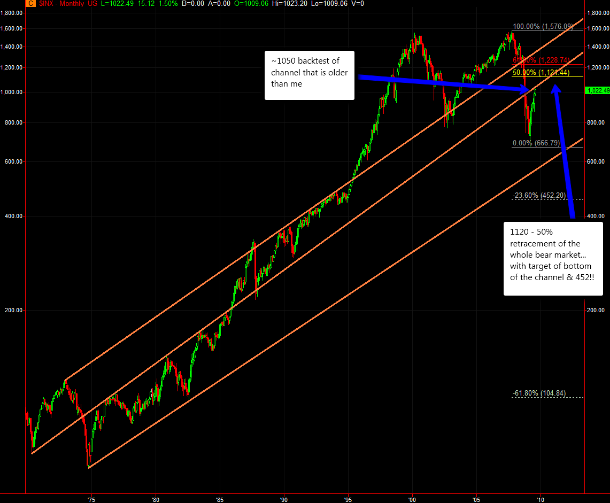 The backtest of the channel lines up right with October 2008 high (not that this high is a critical level, but bears are grasping for straws as far as resistance levels here) with the wedge resistance right below: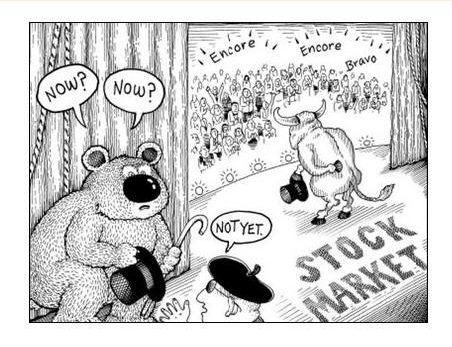 If bears to decide to put together a pullback of more than 2% off of yearly highs, here are the support levels to watch: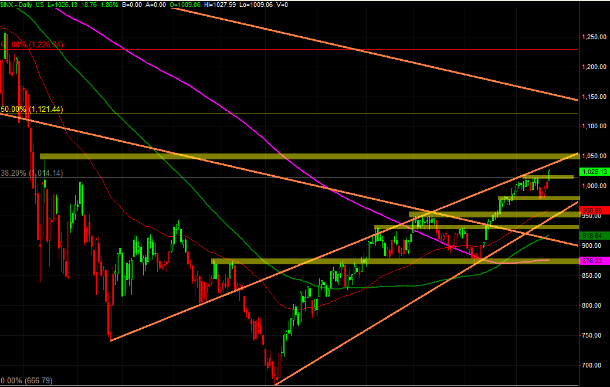 The chart is pretty self explanatory.
Again, will be watching dollar closely, as it seems to be forming a box:

The top of the range is laminated with 50ema and channel right above, on break of both could see a bigger move up as dollar related sentiment is also EXTREMELY bearish and trade seems to be overcrowded.
Will post smaller time frame s/r levels for ES in the morning and as always will keep posting intraday market technicals & internals updates via my Twitter account @esecfutures
Good luck and good trading to all
Vlad
p.s.
next week is the last week of summer, which means we are likely in for some low volume choppy action.