On Twitter Find Coin Action account has rolled out some new features: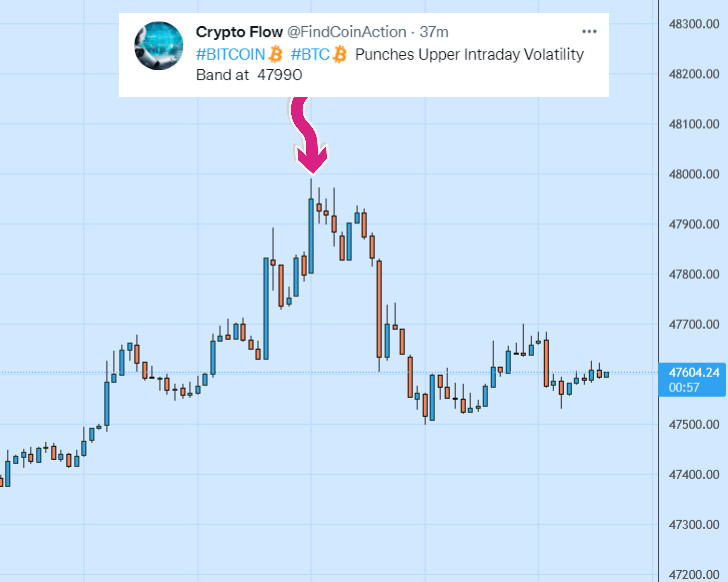 Now the account tracks when Bitcoin trades into vwap st dev bands.
It is not always so perfect, but today it marked both Bitcoin high and low of calm day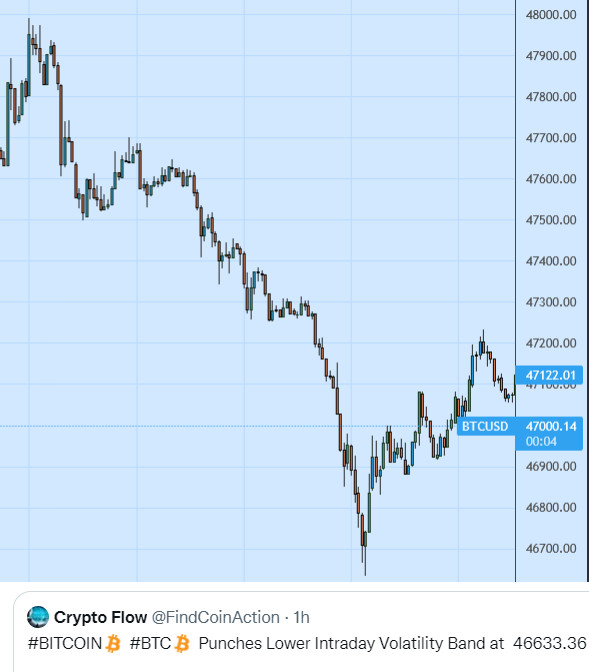 In addition the account tracks increased short term volatility for top popularity coins BTC, ETH, ADA, SOL, BNB and Dode.
Removed LTC for now as it appears cryptocurrency traders find it too boring.
Not easy to follow crypto 7 days 24 hrs a week, so why not be alerted when action picks up.
Admittedly this is beta version and detection algo is a little raw, but is already a great tool.
New features expected regularly. Also accept feedback on instruments and price action or volume patterns traders are interested in
Cheers and happy new year
Vlad