Dips continue to be bought relentlessly in this market. Sentiment remains at record highs. Only encouraging things for the bears (if there are such things 9pts off yearly highs after 50+% runup) is that late money is selling, as opposed to late day ramp ups. All that is rather irrelevant in this game of performance chasing momentum and whatever else you want to credit.
Technically, as you can see recent tape has been very much a rollercoaster, which resulted in two ?megaphones?, anyhow, heres a look at expected dip buyer / support levels: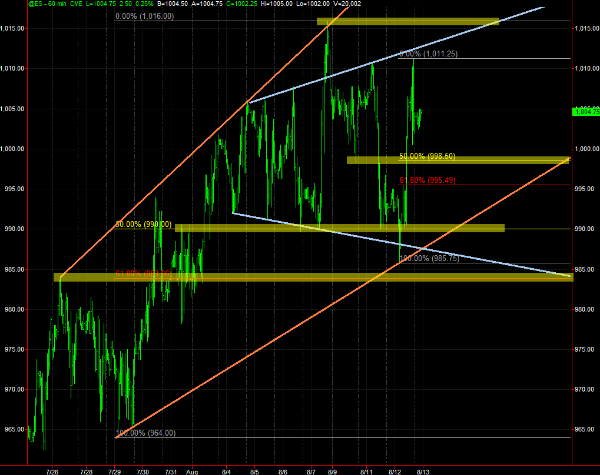 Possible support levels:
998.5 – 50% retracement of today's 26 point off the lows, also previous support level.
990 – 3 week 50% retracement,which already reacted once, and now also lines up with the trendline of last two lows.
984s – previous spike high, gap fill and also 61% line of 3 week retracement.
On the upside currently rally highs are possible resistance point, which is also 38.2% of the whole bear market and a few trendlines.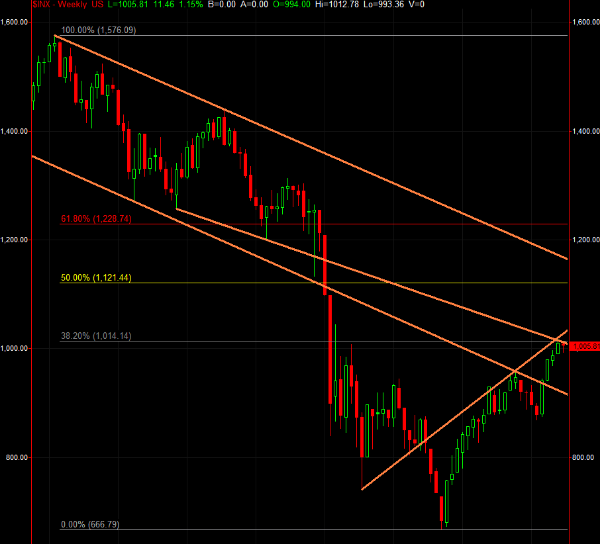 Target of 990 retracement play just happens to be 1028, which is almost exactly backtest of ascending trendline on the weekly charts.
In honor of FOMC day, here is a look at interesting trend of FOMC days reversing themselves on most occasions: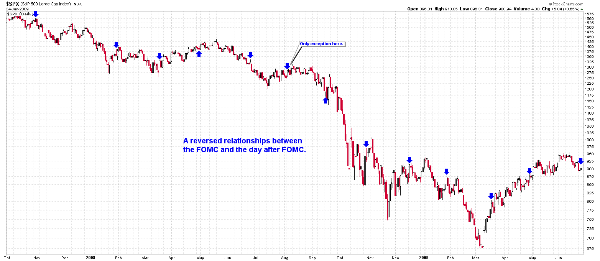 (Click the image for full screen view. Chart courtesy of Fari Hamzei (@HamzeiAnalytics) and Scott McCray
While trading just ES, its also important to look at other indeces, today all Dow, Nasdaq and Russel all made a double top (at least for now):
Will be keeping an eye on those indeces for break above recent highs shall we rally, as they will likely lead ES higher also: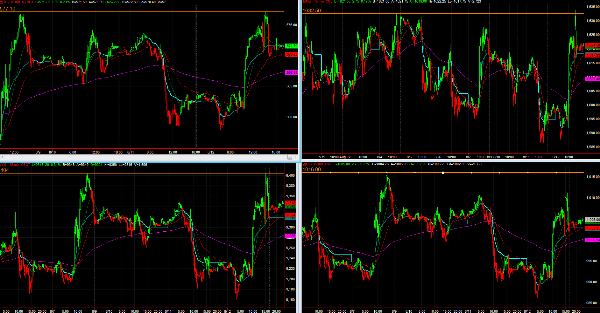 As always will keep posting updates on intraday technicals and internals via @esecfutures on Twitter.
Cheers
Vlad