Hey Traders,
Dollar put in some new lows today coming within a dime of the bottom of the channel posted in last night's update. Here are short term levels to watch to possibly start building bullish case: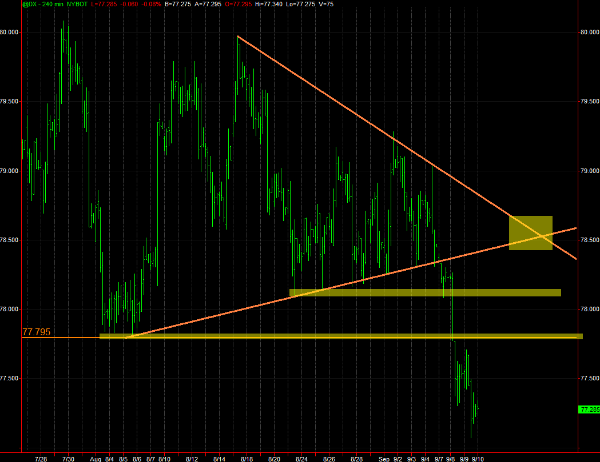 Both short dollar and long gold trades seem overcrowded, but not sure if its wise to chase either at this point. Here is first decent opportunity longer term entry i see on gold: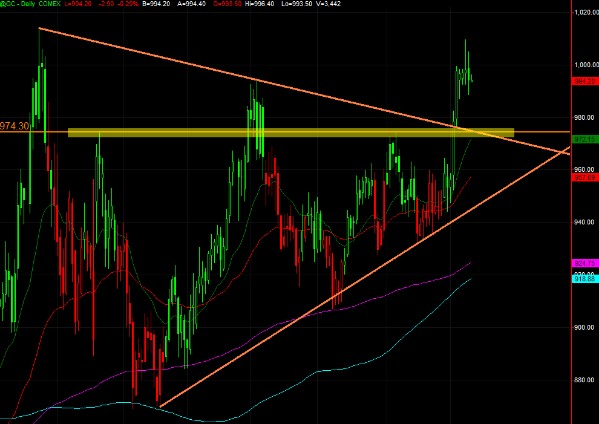 SP500 remains right in the middle of the wedge, which at this point would be right around 1050:
And the expected dip buyers levels on the way down for ES emini: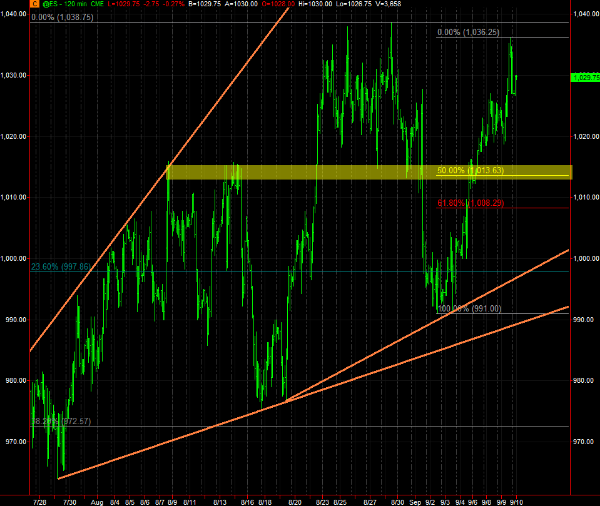 Firstly 1019 and then major 1014 retracement and s/r band. Below would be looking for those trendline to act as support.
There are plenty of fx moving news overnight as well as the following domestic market moving news tomorrow:

Good trading to all
Vlad
p.s.
dont forget we get to deal with the pleasures of rolling over the futures contracts for indexes and fx futs this week.