Hey Traders,
while all the technicals were addressed in Daily Market Summary, it is also worth looking at the market sentiment via good old friend BPNYA – NYSE bullish percent Index.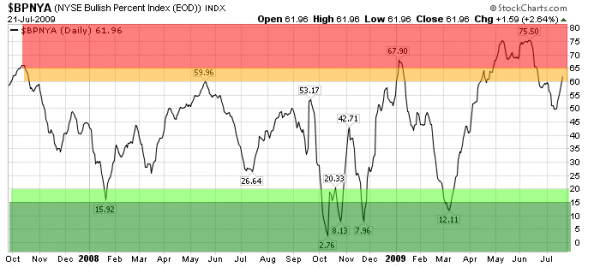 Orange – warning track of overly bullish sentiment
Red – "bullish lunacy" level, rarely seen bullish sentiment frequently resulting in market reversals.
While May / June double top of sentiment reached 75.5 reading, highest in at least 4 years, it is evident that more upside in sentiment and markets is possible, but historically one should be very cautions on the "warning track" and especially the " bullish lunacy" zone.
Cheers