Hey Traders,
Lets take a long at whats going on with x-King Dollar, Euro and the oh-so-precious metal.
Firstly, Dollar has been trading in the channel, and yesterday, after another round of rumors about replacement reserve currency, this time from UN , had made a new yearly low. It has also reached some very oversold short term conditions, so not expecting a push much lower than the bottom of the channel on this move.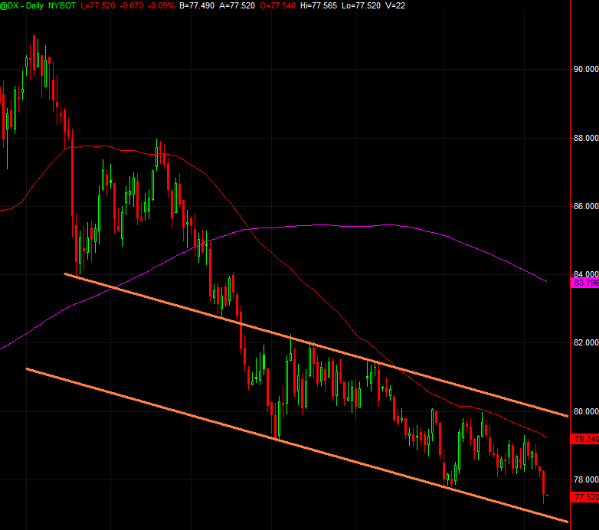 Break of 50ema (red line) and some recent highs would likely take this to the top of the channel, break of which would also result in break of this falling wedge on the weekly charts, move above that level would like result in a very significant retracement, likely of at least half of the move down from the high into area of 200ema on daily and weekly charts.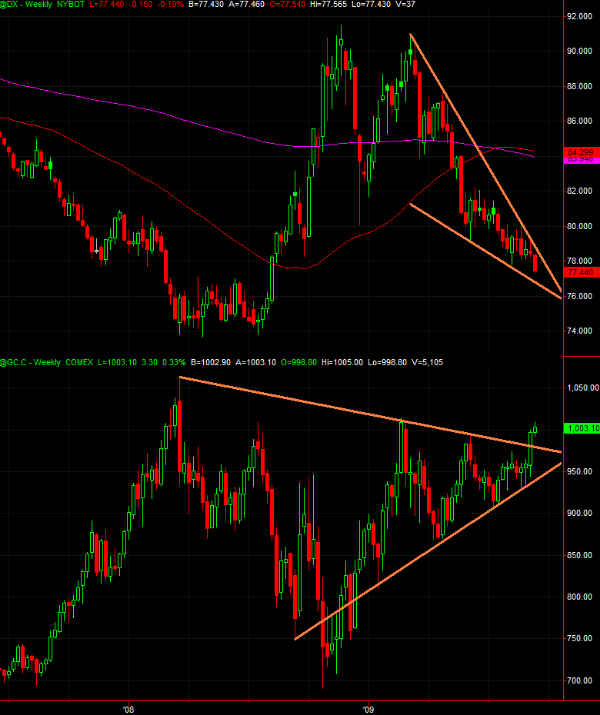 On the same chart we can also see that gold has broken key long term trendline, and has completeled a big head and shoulders patter going back to 1Q of 2008. Target of this paticular formation is in mid 1300s. While backtest of the wedge is quiet likely, I would be very cautious in picking tops in this crazy metal.
Will be watching dollar index for clues on gold and euro, which tagged 61.8% retracement of the move from all time highs today and also tagged a trendline that came in play several times in past year or so. Besides this level there are really no bullish targets on euro besides some of the previous swings highs (blue lines)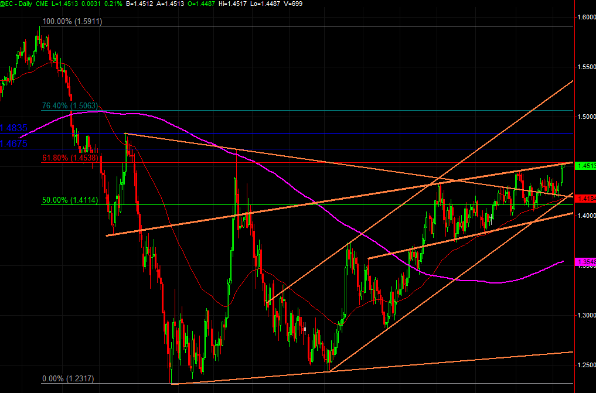 While I will continue scalpig all the instruments in every direction to put some Ramen noodles on the table, it is nice to konw where we are in bigger picture. Shall market be approaching near term top, there might be some very nice swing opportunities in FX.
Cheers
Vlad