Hey Traders,
no secret that today was the most bearish day in a long time. There is still plenty of work to do for the bears shall they try to turn this more than a good ol' OPEX shakeout to max pain level of 980.
Here are the s/r levels I will be watching: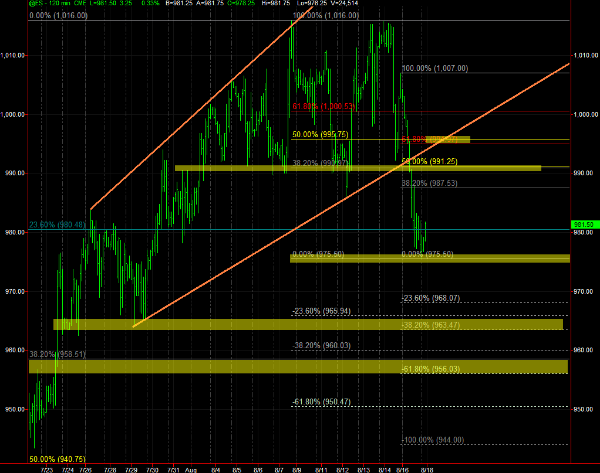 Support levels:
975s – Today's low and gap fill level
964s – previous s/r level
956-957 – major s/r level on the daily and also break out point , also 38% retracement of the rally from July lows.
Resistance levels:
990-991 s/r retracement level from Friday's closing high
995s – backtest of the wedge
Above there 1000s and then not much in the way of highs.
Few things worth noting about today is that it was highest volume day since , you will never guess, July 8th low, the very low of this move, and also today had the lowest adv/decl reading since March 30th.
Will continue to focus on key levels and be ready for some more OPEX fun.
Good Luck and good Trading to all
Vlad