Hey Traders,
unfortunately there are not many clues from Mr Market these days, will have to be watching Dollar closely as well as see what happens with all the news this week.
ES/SP500 continues to be in the wedge, with top of the wedge resistance being about the only thing I see in the way of retracing 50% of bear market… (and yes , sentiment and various internals are at extreme multi year levels… but that doesnt seem to matter at this particular moment)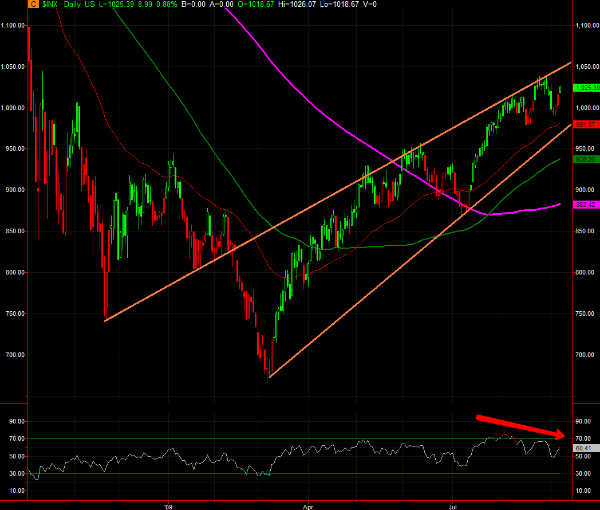 Besides the top of the wedge tehre's a recent 1027.5 spike high and a fib in the way of retest of the highs: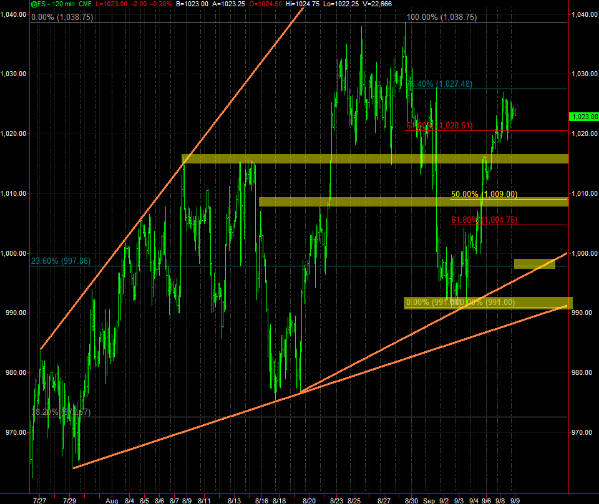 To start building a bearish case ( a dummie mission of late) , will be watching higlighted support levels.
Will post key technical levels and market internals via @esecfutures on twitter intraday.
Cheers
Vlad