Hey Traders,
while some people are calling for reversal in the dollar, lets take a look at key levels: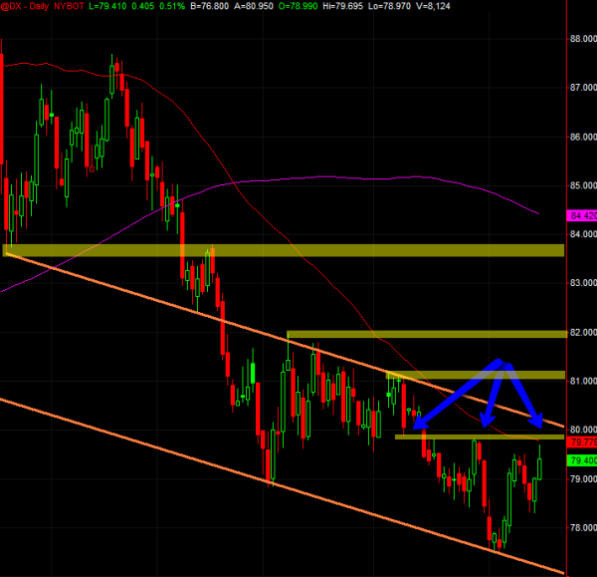 Last week there were only 3% Dollar bulls, so sentiment was certainly at a very rare extreme. Today dollar put in a slightly higher high, next level to watch will be 50ema (red line), which also lines up with previous s/r level. Above 50ema will be looking at the channel which is just above 80.0 area this week. On the break of the channel things could get really interesting as the overcrowded short dollar trade traders will likely be squeezed. Then will be looking at previous highs at 81 level, with pullback to backtest the channel form 81 level would form inverted head and shoulders pattern with a target of huge level in 84s of 200 day moving average as well as major swing low.
If the stock market rally continues we will very likely see a new low and another test of the bottom of the channel. Will be keeping an eye on this very important chart, as first key level is less than 1/4 of a % away.
Cheers
Vlad