Hey Traders,
While gold and currencies remain great scalping instruments, there haven't really been many developments longer term picture wise.
Firstly, the dollar, the following three trendlines on hourly chart seem to be very much respected over the past several weeks: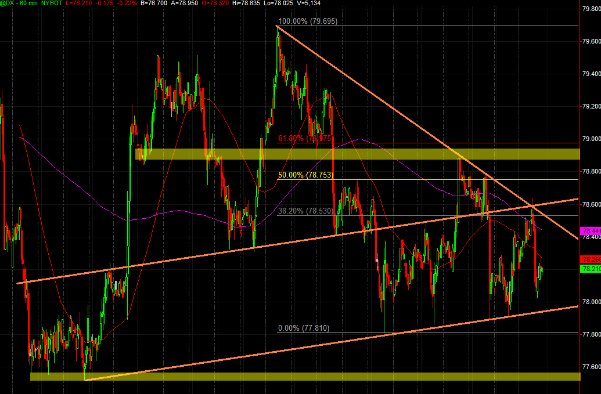 break above higlighted resistance level would like take DX to the top of the big channel on daily, break below higlighted support would make new yearly low for a likely trip to the bottom of the same channel: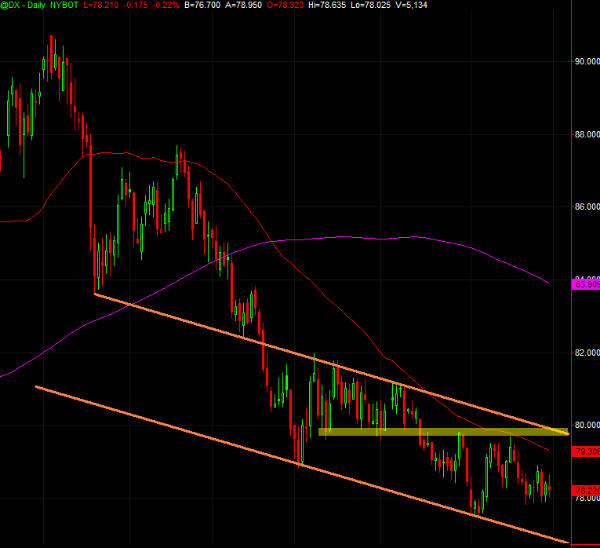 red line – 50ema daily is expected to act as resistance on its 3rd test, with big test of two recent highs at major s/r level and the top of the channel. On break above 50ema, highs and the channel I will be expecting a trip to 200ema daily and at least 38% retracement of the dollar down move.
Gold, has been trading in own little world lately, consolidating into a tight wedge, with fireworks surely soon to follow, likely later this month: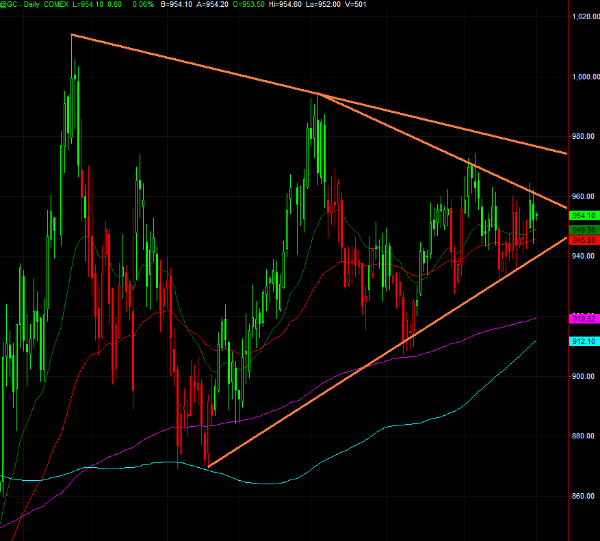 Euro has also been surprisingly quiet, after breaking out above major trendline: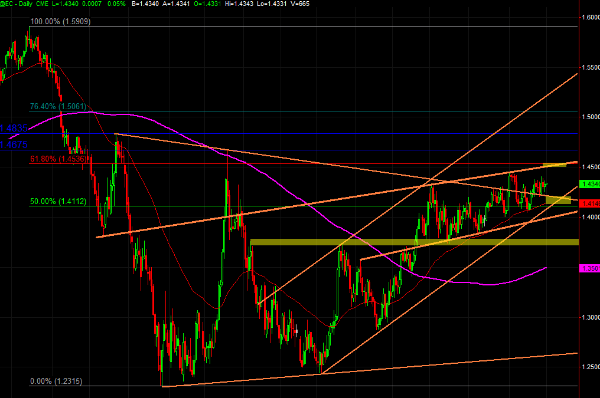 Chart is pretty self explanatory.
Cheers
Vlad